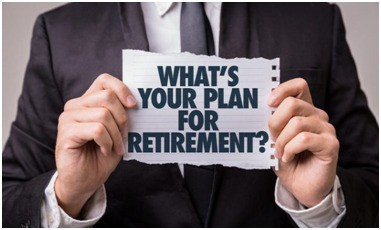 Retirement planning is something that's fairly easy to put off, especially when you're young. After all, everything will sort itself out in the end, right?
Well… what if it doesn't? What's your plan then?
"If you fail to plan, you are planning to fail."
Retirement is a phase of life that is inevitable. One may be able to postpone retirement by a few years; but it is not possible to avoid it.
In order to achieve your retirement goals and objectives – you need to have the right amount of corpus to take care of your regular needs post retirement. The corpus should be good enough to take care of your regular expenses and needs after retirement.
Here's an example, which shows the power of compounding-
Retirement is thought of as an old age phenomenon. Although times have changed, some of the good virtues of saving early and consistently never change. If John had followed the philosophy that Aamir imbibed he would have ended up with Rs.5.49 crores. This is one of the biggest mistakes that young professionals do.
The best news is it is never too early to plan for your life after you've finished your career. Saving regularly while you are working is very very important. However, it is equally important to start saving at an early age. Just 5-year delay in savings is likely to increase your monthly saving requirement by a whopping 90%!
" When you throw away time, you throw away money. Get started for your retirement now while you can."